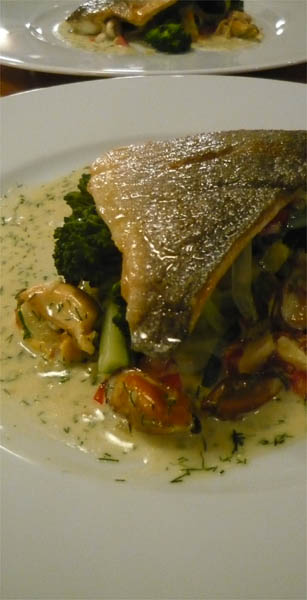 Recipe of the Month
Gallette des Rois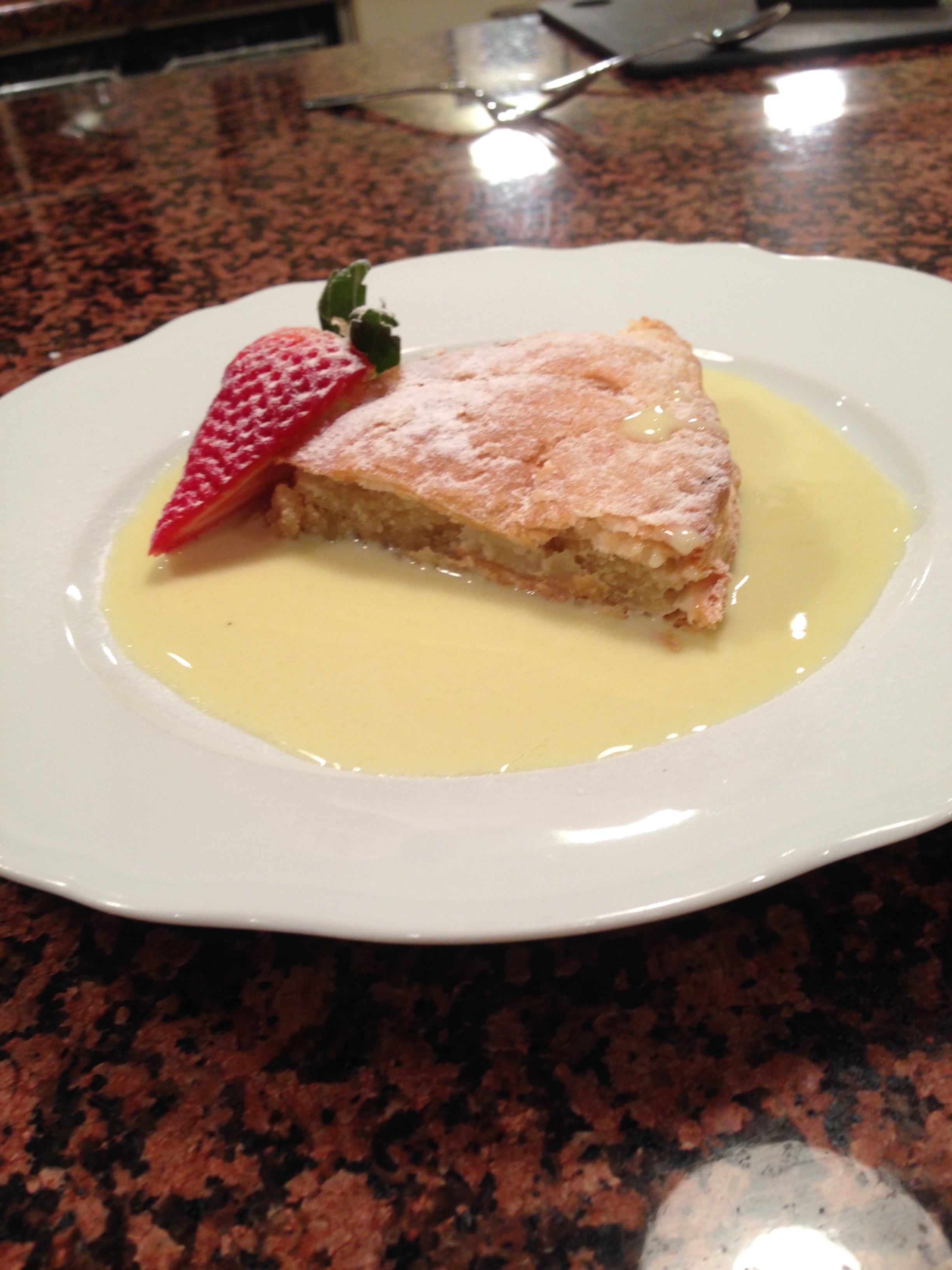 This is a dessert eaten in France for Ephiphany. It is so delicous, why not eat it throughout the year....it's not exacly like Christmas Pudding!
2 sheets puff pastry Almond Cream: 100 g softened butter 100 g caster sugar 2 eggs 100 g ground almonds vanilla splash of rum
Mix the butter in a food processor with the sugar and add the eggs gradually. Add the almonds, vanilla and rum. Roll out the pastry thinly and cut out 2 large discs. Spread one disc with the mixture and egg wash the edges. Cover with the other disc and seal the edges well. make a hole in the centre for the steam to escape. Egg wash the whole lot. Regridgerate. This is important to avoid bursting when cooking. Cook in a preheated oven for 15 minutes at 200 degrees then lower the temperature ot 170 and cook for a further 15 minutes. Serve with ice-cream or creme anglaise.